I met him at the dam in Gays Mills 14 years ago. He was a skinny scrawny 12 year old. He was after anything that would bite. He was staying the summer with his Uncle from Gays Mills he told me. 12 year old love to talk and I knew his life story in about five minutes. The long and short of it he was there trying to catch his supper.

I tied in to a decent smallie and he helped me land it. I was about to release it and asked him if he wanted it and he smiled hugely and said yes. Off he went home to show his Uncle. I later found out he told his Uncle he caught it. I let the story ride.
Through the years I watched that young kid at the dam in Gays Mills turn in to quite the angler. During many talks through the years I learned that he was an only kid and he didn't know his father. He had spent many summers with relatives in states all over the United States. There was one constant. It was that all of his Mother's relatives were outdoors man. Joe loves the outdoors.
Joe's grandfather is a local character. His name is Ray Hadley. Ray has lived his entire life in the Kickapoo River Valley. Ray likes to fancy himself as a Hillbilly. Ray lives off the land. He wears the title of Hillbilly with pride. So naturally Joe Chadwick savors the title of a Kickapoo Hillbilly Generation X.
I decided to take Joe under my wing and expand his hunting and fishing to trout. He was quite a good hunter already.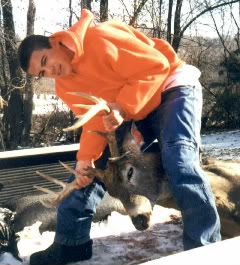 Through the years we have had many adventures. Some were on the Mississippi tip up fishing and others were chasing huge trout in the small streams around here.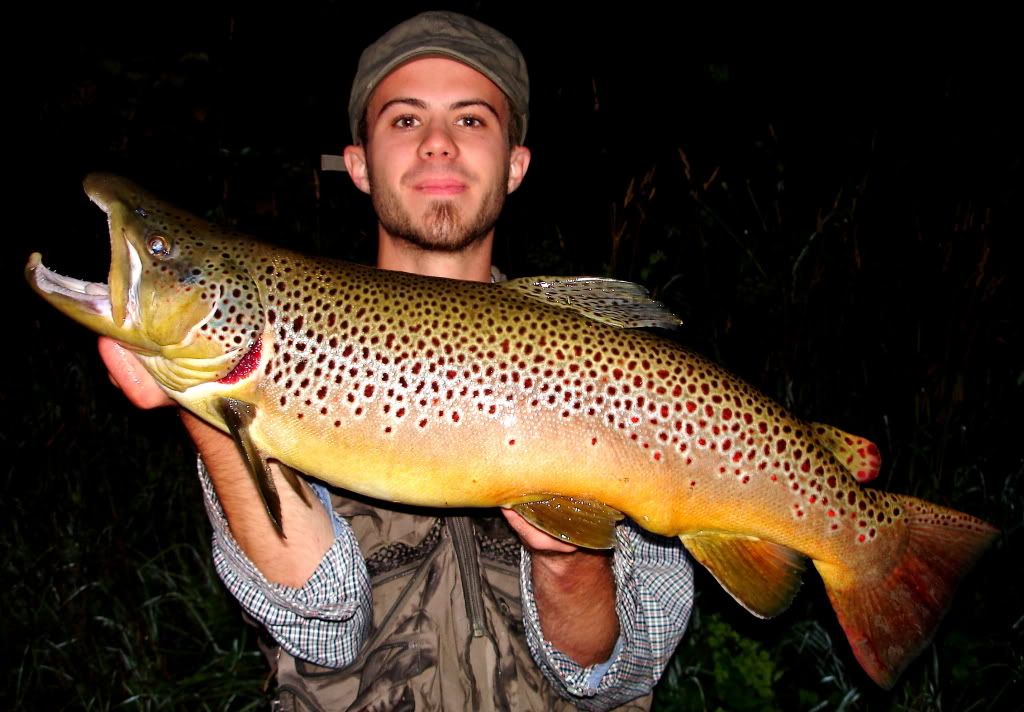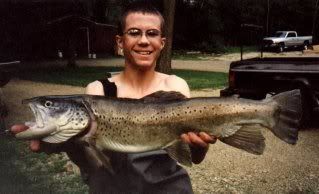 I had some influence on Joe through the years. He went to school for Police Science and graduated first in his class. Joe later decided it was not his road of life. The job did not allow him to stay in his chosen area. The Kickapoo River Valley.
The Generation X Hillbilly loves the outdoors and goes out in it every chance he can.

Joe Chadwick the Hillbilly from the Kickapoo Valley.