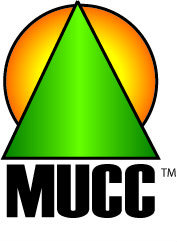 Dear Conservationist,
We have one chance to defend the right to hunt, fish and trap from out-of-state anti-hunters for good.
Scientific Wildlife Management legislation will make sure that
game management decisions are made by sound science,
not ballot-box biology. If we don't take advantage of this opportunity now, they'll come back to our state again and again to attack your rights to hunt, fish and trap,
one by one
.
The Humane Society of the United States-funded opposition to these bills has been making robo-calls to our state legislators – and even some of these are from out-of-state! And we've been hearing disturbing rumors that some Senators are starting to feel the pressure. Is yours?
Call right now and find out with this simple test: Tell them to take up and support Senate Bills 288 and 289 today. If they agree, they're with you. If they waffle or oppose SB 288 and 289, then they're listening to the anti-hunters.  
If you don't know who your Senator is, 

click here

 to find out. 

If you know who your Senator is, click here for his or her phone number. 

Don't lose your hunting rights because you didn't 

make the call that makes the difference!
The MUCC Policy Team
Drew YoungeDyke, Grassroots Manager
Kent Wood, Legislative Affairs Manager
Amy Trotter, Resource Policy Manager
P.S. Reply to this email when you're done and let us know how it went, what they said, or if you left a message. For more information, click here for our Defend the Right to Hunt, Fish and Trap online toolkit!
# # #
Michigan United Conservation Clubs is largest statewide conservation organization in the nation. Through over 42,000 members and 260 affiliated clubs, MUCC works to accomplish its mission of Uniting Citizens to Conserve and Enhance Michigan's Natural Resources and Protect OUR Outdoor Heritage.
---